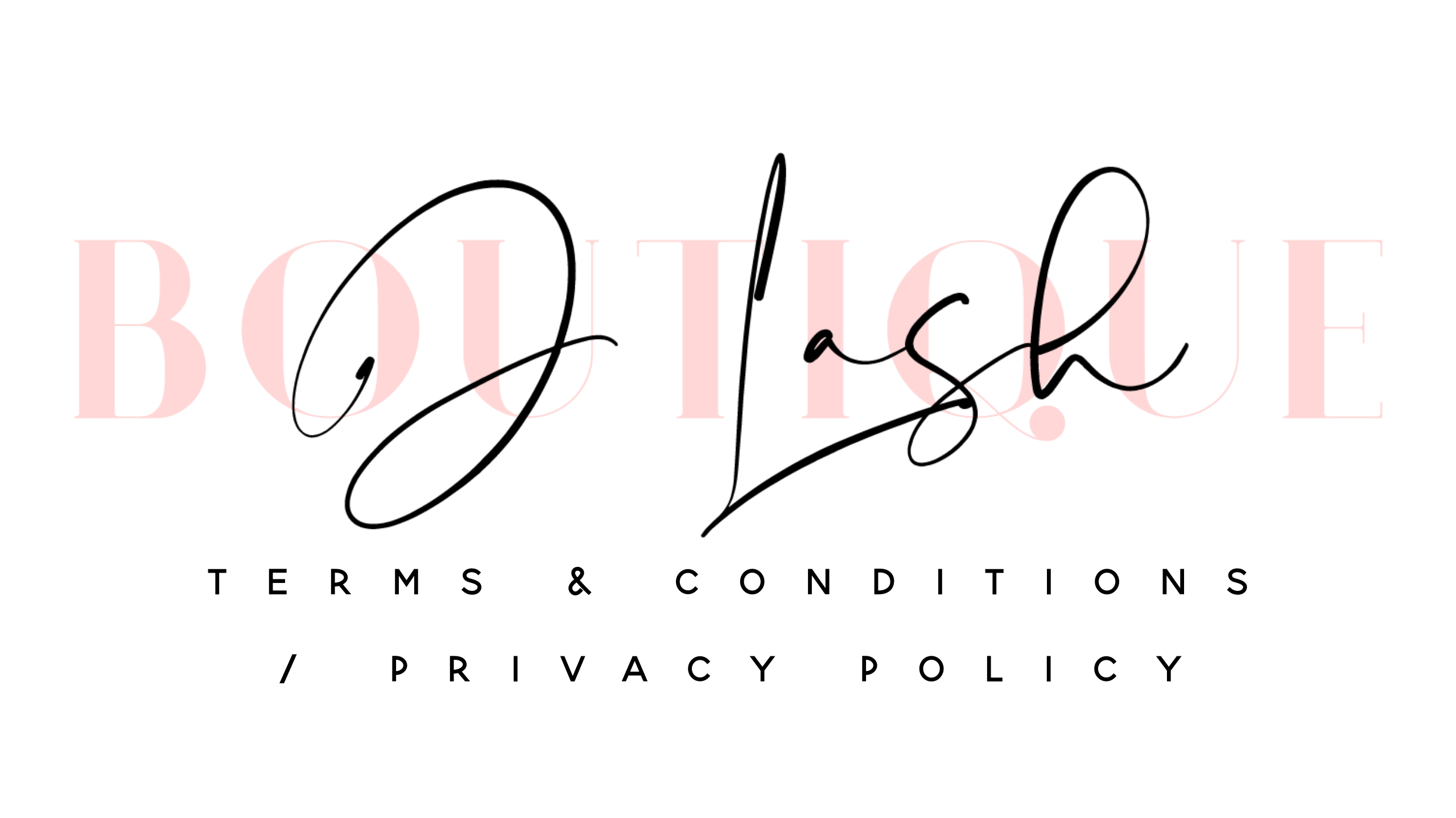 J Lash Boutique has strict policies that must be adhered to by all clients, customers and students by booking your appointment / enrolling into a course / purchasing supplies you agree to the below terms and conditions and understand them. 
All products listed on our website and supplied to you for your course are intended for professionals and all product instructions should be followed correctly. All services on this site are for educational purposes only. By purchasing from this site, customers acknowledge they agree to all terms stated on the J Lash Boutique site. All user instructions contained on this site and on our products should be followed at all times. J Lash Boutique does not accept any liability for any injury caused by the use or misuse of all products purchased from J Lash Boutique/ J Lash Boutique Academy  
All prices listed are in AUD and are GST exclusive. Acceptable terms of payment through our online store are via Visa, MasterCard, Laybuy, Humm, Zip or Afterpay. A deposit is required and can be paid via bank transfer. All deposits are non refundable. Failure to pay remaining amount in full within 7 days of agreed course date will incur a termination fee of deposit amount. Afterpay is subject to Afterpays terms and conditions. If you are using Afterpay from any country other than Australia, conversion rates do apply.  
All shipping operates through Australia Post. Customers will receive their tracking number through their nominated email. J Lash Boutique guarantees shipment from our facility within 14 business days from the payment received. Once an order has been processed at an Australia Post facility, please allow 1 - 2 business days for delivery. 
All customer information input through the J Lash Boutique website will never be shared with any third party. 
By purchasing from this website, users agree that if course dates are affected by Covid-19 Lockdown restrictions that they will be postponed to a further date.  
Use of any information by any company or person/s not enrolled to J Lash Boutique Academy is illegal. All information shared on this site and in all J Lash Boutique Academy courses are copyrighted & owned by J Lash Boutique Academy. 
If any products you receive in your kit or from our online store faulty or missing contact J Lash Boutique immediately via email. Due to Covid-19 infection control procedures, we do not accept in store returns. Please appeal queries and photo evidence of any faulty products or wrongful items to studentsupport@jlashboutiqueacademy.com.au within 5 days of the goods received. A replacement may be given once your query has been finalised within 7 business days. 
By enrolling to any J Lash Boutique Academy courses & receiving this users agree to all terms above. 
REFUNDS 
Under no circumstances are refunds for any treatments or courses permitted, if for any reason you cannot attend your course you are required to give us 14 days written notice, your course may be rescheduled but not refunded. 
TERMS & CONDITIONS FOR TREATMENTS BOOKED 
When booking in a treatment, J Lash Boutique requires a $15 non refundable deposit, after your appointment is booked we will be in touch to send you the payment details. If this payment is not made your booking will not be confirmed. 
The complete cost of your treatment must be paid in full before leaving the salon. 
All payments / booking fees are non-refundable. Booking fees will only be refunded if my artist is unable to make or reschedule a booking. All bookings can only be rescheduled with at least 24 hours notice. 
If you are more than 15 minutes late to your appointment your booking will be automatically cancelled and you will forfeit your fee / any payments made and will be required to pay 50% of my total invoice.  
If you do not attend my booking you will forfeit any fees / payments made and will be required to pay 50% of the total invoice. You will be flagged on your client file and this will affect and future appointments that you wish to make.